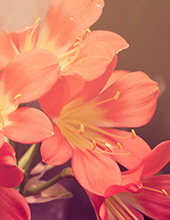 Obituary for Teri Jo Burks
Teri Jo Burks, age 56, died January 4, 2023.
Teri Jo greeted the world on March 13, 1966, the third child to Lena M. Flowers and the late Percy Flowers, Jr., in Indianapolis, IN. Because of the military status of our father, the family was afforded traveling experiences to vast cities, states, museums, landmarks, and historical sites. It was these opportunities that sparked Teri's love to travel. One of the family's move was to Durant, MS, where we lived with our grandmother, Mrs. Etta James Hodges (Mu). Her family and friendships were bonded and cultivated. Then the family was off again to new destinations.
Once returning to Mississippi, the family settled in Jackson, MS and Teri attended Green Elementary School and New Hope Baptist Church. There we met Mother Rachel Page, who became our segregated grandmother. On a visit to Durant, Teri began her Christian service early in life when she confessed hope and acceptance of Jesus Christ as her Lord and Savior at Durant Missionary Baptist Church. The family moved to Fort Benning, GA but only to return, making Durant their home.
Teri served as a youth and young adult usher, choir member, Sunday School secretary, and church announcer. She attended Durant Municipal Separate School, where she was an exceptional student. Teri worked hard at her academic studies and was able to accelerate a grade, graduating a year early. Upon graduation, she attended Mississippi State University and earned a B.S. Degree in Business Marketing. While attending MSU, Teri joined a sisterhood outside of her family when she was initiated into the Lambda Eta Alpha Kappa Alpha Sorority, Inc. as one of the "Six Sexy Sensations" spring of 1987. She was #6 and her line name was "Chablis". Teri was very active with campus organizations such as: Lambda Sigma National Honor Society, Sigma Alpha Lambda Honor Society, American Marketing Association, and Black Student Association. When Teri was contemplating a career move she called upon Mother Page and Mother to do the praying while she did the fasting. You know it worked, and Teri was off to Delta State University where she earned an MBA in Computer Business Information Systems.
After traveling and seeing the world with various job promotions. Teri settled into life in Memphis, TN and joined Mississippi Boulevard Christian Church where she served faithfully as an usher and greeter. It was during this time she met the love of her life, Edsel L. Burks, Sr. They were married and welcome a son, Edsel L. Burks, Jr. She often talked with family and friends expressing the joys and wonders of "motherhood". Often, she referred to her son as "Edsel Lee" and expressed her deep endearing love for her only son. In addition to, being a wonderful mother and devoted wife for 20 years. Teri was able to demonstrate her business abilities and enjoyed a successful career for over 25 years at Federal Express. Recently Teri became the Project Manager where she strived for excellence, fairness and advancement for those under her leadership. She received many accolades for her leadership role at Fed Ex.
Teri expressed her enthusiastic and a motivated attitude with all her endeavors. Being blessed with many talents, she often took part in school activities for her son, church ministries, and was an avid runner. Her passion for running led her to participate in marathons and other races across the country. She was especially fond of the St. Jude Memphis Marathon Weekend! Where her efforts and contributions were used to help save the children of St. Jude and their families.
Her personal goal was to advance her public speaking skills and she did so by joining a local Toastmasters International Club in Memphis. As a member she held every position possible to propel herself with the knowledge and skills to becoming a better speaker. In 2020-2021 Teri became the District Director for District 43, Region 5, Division E and Area 2, which enveloped Mississippi, Tennessee, and Arkansas states. Teri was determined to lift up Toastmasters International through this Covid Pandemic. During her reign she received the "Excellence in Club Growth" award. She supported the District to achieve the "President's Distinguished" award in 2018-2019, Excellence Program Quality" award in 2019-2020 and "Division Director" award. Teri excelled in Toastmasters and earned various awards from other clubs she chartered and for her mentorship commitments. What an accomplishment over her 20 years in the organization! Most of us remembered being volunteer "told" or assigned to a Toastmasters International Club without a consensus. She said it and it was done! Teri was a cheerleader, mentor and motivator!
Despite her health conditions, Teri continued to support Area and Division Speech Contests after her reign ended. Attend her local club meetings and the hybrid Fall Summit on November 12, 2022. She joined Advanced Club and Never Too Late Club this past fall.
Even though she battled with cancer, she remained rooted and grounded in the word of God, oftentimes using God's word to reassure and comfort those who came to minister to her.
The bright winning smile Teri often flashed will be missed by her devoted and loving husband, Edsel Sr., precious and beloved son Edsel II, other baby(dog): Bentley and her loving mother, Ms. Lena M. Flowers. Sisters: Beatrice Rena of Durant, MS, Ettatina Lynette of Jackson, MS, Kimberly Terrell (Kirby) of Chicago, IL; brothers: William Stevon of Houston, TX; Rodney Craig of Tampa, FL; Mother-in-law: Ms. Ruth Ann Cole of Memphis, TN Sister-in-law: Tammy (Danny) of Collierville, TN; Nieces: Lenna' Vyent of Houston, TX; Aundretta Lavenya of Duncanville, TX; Joyce Elaine of Indianapolis, IN; Miracle Angelic of Collierville, TN; Nephews: Marvin Lee, of Los Angeles, CA; Glori Lee of Indianapolis, IN. A special cousin/sister Mamie Louise of Durant, MS.
Inurnment: Serenity Columbarium - Rotunda of Love #12, Level F, Space #46, 1622 Sycamore View Road, Memphis, TN 38134.
Serenity Funeral Home, Tel. (901) 379-0861.
Ivy Beyond the Wall Ceremony will be held at 10:30 a.m. at the church on Saturday, January 14th. 2023.
** Church will not Live Stream **
Read More
Previous Events
Service
Hope Church Memphis
8500 Walnut Grove Rd.
Memphis, TN 38018
Cemetery Details
Location
Serenity Columbarium and Memorial Garden - Rotunda
1622 Sycamore View Rd.
Memphis , TN 38134