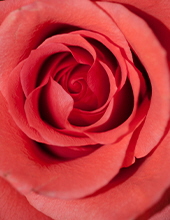 Obituary for Shirley Ballentine
"There is no topic in the Word of God more exciting, inspiring, and refreshing than the topic of the favor of God".

"The favor of God is better than God & Silver"
-Proverbs 22:1
```````````````````````````````````````````````````````````````````````````
Rev. Shirley Denise Ballentine
Born , March 28, 1952 – transitioned on October 11, 2022
Shirley, confessed and accepted Christ at age 11 at Mt. Gillion M.B. Church under the Rev TL Tipton and joined Pope Chapel AME Zion Church where she served in the choir until she left for college.
Education:
Patton Lane High School graduate 1970
Attended Wayne State University, Detroit, Michigan 1970
Attended North West Community College, Senatobia, MS 1971-1972
-Private Services-
Inurnment: Serenity Columbarium and Memorial Garden - Bristol #5, Side B, Level D, Space #1.
Serenity Funeral Home, Tel. (901)379-0861.
Read More
Cemetery Details
Location
Serenity Columbarium and Memorial Garden
1662 Sycamore View Rd.
Memphis , TN 38134