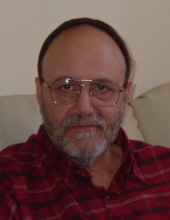 Obituary for Richard Allen Scanzillo
Richard Allen Scanzillo, 69, of Millington, went peacefully to be with the Lord on September
12th, 2018 with his family by his side at Methodist University Hospital-Memphis.

Richard was born in Bridgeport, CT to Alfred and Frances Scanzillo on February 7, 1949. He
attended Technical High School and graduated in 1966. As a student, he enjoyed caddying for
the local country club and he maintained a passion for golf the rest of his life. He also loved the culinary arts and worked as a chef until his retirement. Richard had an amazing sense of humor enjoyed by all who knew him. Perhaps his most endearing quality felt by those who knew him best was his immense devotion to his family.

Richard joined his wife, Nancy Scanzillo along with his parents Alfred and Frances Scanzillo
and sister Rhonda Petronino in heaven. He is survived by his daughter Amy Scanzillo of
Knoxville, TN; his sister Rima Laviano and brother-in-law Angelo Laviano of Locust Grove, VA;
his nephew Vince Laviano and his niece Chel Laviano of Union City, CA.

Serenity Funeral Home and Cremation Society. Tel. (901) 377-3543.