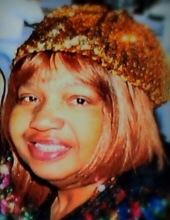 Obituary for Nora Ann Macon
Nora Ann Macon, 67, died December 2, 2016.

Nora Ann Macon was born July 3, 1949 to the late Mr. Peronia & Rosie Mae Ross. She was a graduate of the Class of 1967 at Lester High School. Nora accepted Jesus Christ as her Lord and Savior at an early age. She later became a member of Rock of Ages Baptist Church in Binghamton. She later on joined Eastern Star Baptist Church on Cleveland street in Memphis Tennessee. Nora attended Lemoyne Owen College and later attended State Tech University. There she earned her associates degree in Computer Engineering. Nora worked for Internal Revenue Service for a number of years. She worked for Tech Force and she was an assistant manager at Jackson Hewlett.
Nora Ann Ross-Macon departed this life Friday Dec. 2nd, 2016 at home around her family with her love ones in Memphis tn. Nora leaves to cherish her memory four children, two daughters, Mia Michelle Macon, Kisha Lashaun Macon McThristy (California), Maurice Herbert Macon Jr.(Aimee), Patrick Ross Macon (Tanya) and one (sister) Christine Lawerence of Memphis Tn. Jack Burse; (Brother), Castella Redmond; (sister), James Thompson; (brother) of Memphis, Tn. all proceeded her in death. Seventeen grandchildren and seven great grandchildren and a host of nieces, nephews, relatives and friends. Nora Ann will be truly missed.


Previous Events
Service
Serenity Funeral Home
1638 Sycamore View Road
Memphis, TN 38134