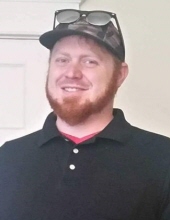 Obituary for Heath Foust
Heath Foust, 28, died October 14, 2016. He is survived by his parents, Darrell and Sidonna Foust; his fiance, Caitlyn Harden; brother, Drew (John) McClure; sister, Emma; grandfather, Glen Parnell; and great-grandmother, Mildred Thompson. He also leaves to cherish his memory a host of other relatives and wonderful friends across Tennessee.

Heath was well known for his larger than life personality, electric green Scion that he frequently drove through midtown, and compassion for everyone around him. He is survived by a multitude of family and friends who loved him very much.

A Memorial Event is being planned for the Memphis area. Please watch Heath's Facebook page for details.

In lieu of flowers, the family requests that you perform a random act of kindness in honor of Heath's memory.
Read More