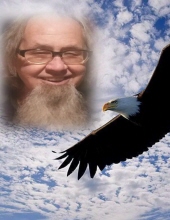 Obituary for Frank Edward Patterson
Frank Edward Patterson, 63, died January 18, 2017.

Frank Patterson's kind soul has graced our presence since October 23, 1953. Born and raised in Memphis, TN, he graduated from Germantown High School in 1971. Frank was more than a man; he was our teacher, our warrior, our hero. Outside of that he was a craftsman of wood, a painter and an outdoorsman. He entertained himself with hunting, fishing, camping and all things outdoors. The only thing he loved more than his sports was gardening with his grandchildren. His grandchildren gave him strength and kept him on his toes. He strived to pass on as much of his knowledge and skills to them that his time would allow. He taught them work hard and to do it with their hands. Things like gardening, how to use lawn equipment and tools, woodworking, baking and many more things that will be cherished. The food that this man cooked was amazing. So thankfully he passed plenty of his recipes to his children and grandchildren. Frank loved his family with a fierce passion, the passion of a warrior. "He was strong, he was a survivor and he IS our hero."-Frank's family.

Frank is survived by his 3 daughters: Tina Patterson, Frances Castillo (Marcos), and Rhonda Becerra (Leobardo) as well as 12 grandchildren: Angelique Becerra (Pedro), Orasio Perez, Angel Patterson, Ariel Perez, Hope Castillo, Francisco Castillo, Marco Castillo II, Fernando Castillo, Leobardo Becerra Jr., Eric Becerra, Mari Ann Becerra, Adrian Becerra; 4 great grandchildren: Ignacio Becerra, Pedro Becerra II, Natalya Becerra and Reina Perez. He is also survived by his partner in life, Sissy; a brother, Keith Patterson and three sisters, Patsy Smith, Joyce Hayes and Judy Still along with a sister in law, Gloria Patterson. He is preceded in death by his parents Bernell and Lillian Patterson, his sister Mary Phillips and his brother James Patterson.


Previous Events
Service
Serenity Funeral Home
1638 Sycamore View Road
Memphis, TN 38134