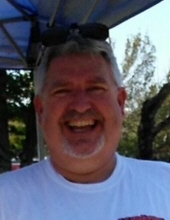 Obituary for Darrell Hall
.
Darrell Glenn Hall, age 59, passed away on October 19, 2022 at his home in Memphis. To be absent from the body is to be present with the Lord. He was born in Memphis, TN to his parents, Willard A. and Syble Irene Hall (both deceased). He is also predeceased by his daughter Jessica Ariel Hall. He is survived by his son Joshua Dane Hall of Memphis, his sisters Mary Franzen (Mel) of Florence, MS, Sue Ramsey (Gary) of Collierville, TN, Brenda Gaia of Horn Lake, MS, and Patsy Corson (Ed) of Clermont, FL. He is also survived by several nieces and nephews and their families, as well as his three closest friends, Glenn, Danny, and Kenny. Darrell was a Christian man who showed great respect, helpfulness, and kindness to everyone he encountered. He saw the humor in life and laughed easily with those whom he felt at ease. He enjoyed science and history, and attending the occasional drag race, but he was also a fan of comic books and superhero movies. He was, and always will be a superhero to his son Josh, who looks up to his dad with great admiration and love. His passing is a great loss to his loving family and friends, his EPG (work) family and clients, and his neighbors. There will be no service at this time. If you wish, donations may be made in Darrell's name to a charity of your choice.
Serenity Funeral Home and Cremation Society, Tel. (901) 379-0861.
Read More